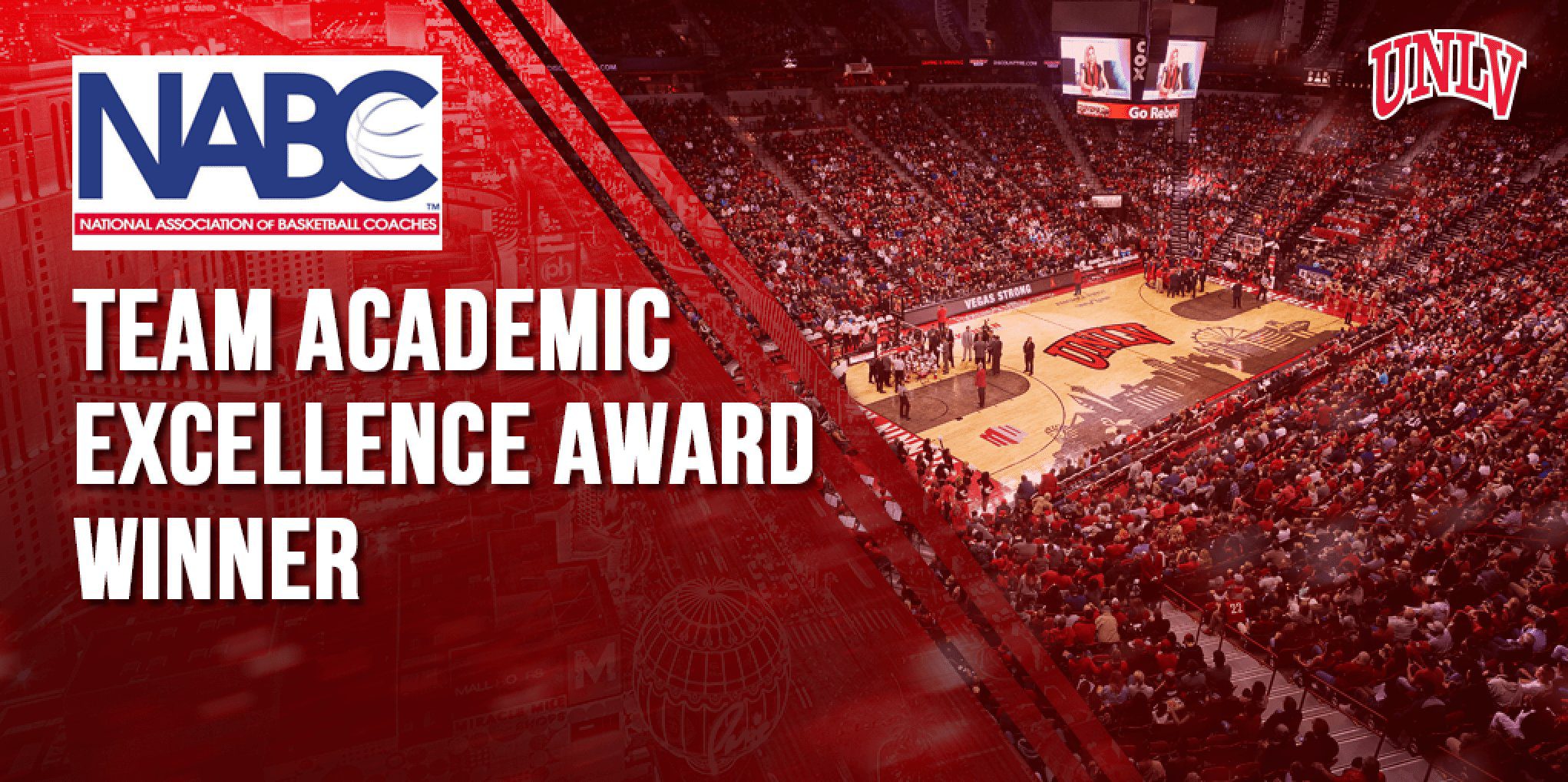 Runnin' Rebels Earn NABC's Team Academic Excellence Award
Men's Basketball 
LAS VEGAS (UNLVRebels.com) – The UNLV men's basketball team has earned the National Association of Basketball Coaches' (NABC) Team Academic Excellence Award for the first time, the organization announced Wednesday.
Created by the NABC Committee on Academics, the awards recognize outstanding academic achievement by a team with a cumulative grade point average of 3.0 or better for the 2017-18 season. This year marks the sixth season of the program.
For the first time in Runnin' Rebel history, the team recorded two consecutive semesters with a GPA over 3.0 (Fall 2017, Spring 2018).
In order to earn the NABC Team Academic Excellence Award, institutions in the NCAA, NAIA and NJCAA must count the GPAs of all student-athletes who competed during the 2017-18 season.